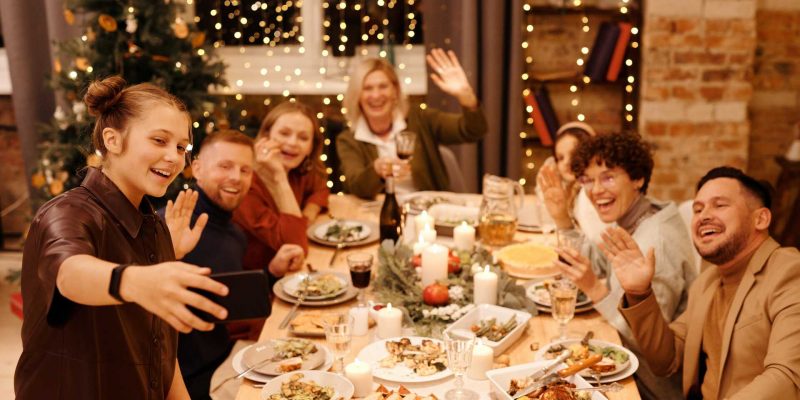 December Global Holidays and Festivities Around The World 2021
December Global Holidays
People always have eyes on the holidays for many reasons, such as to catch up with families to share love and create memories with their loved ones and have some fun with friends. And that is why December is everybody's favorite because it provides a lot of global holidays.
December Global Holidays are full of festivals and events that we can celebrate with our families and friends. We celebrated these festivals and events in different countries and communities. And categorized as religious, public, and National Holidays In December. This article provides you with all the information about December Holidays Around The World, and December Global Festivities, so continue reading till the end.
December Global Holidays
December is a time of celebrations. Some of these holidays are national holidays only celebrated in a specific country or region. And some of which are celebrated globally.
Here is the list of December Holidays Around the World. 
| | |
| --- | --- |
| December Global Holidays | Date |
| Hannukah | 28th November–6th December |
| World AIDS Day | 1st December |
| Santa Lucia | 13th December |
| Yule | December 21 – January 1 |
| Festivus | December 23 |
| Christmas | December 25 |
| Boxing Day | December 26 |
| Kwanzaa | December 26–January 1 |
| New Year's Evening | 31st December |
December Global Festivities
St. Nicholas Day
On December 6, we commemorate St Nicholas Day in honour of St Nicholas. As the Christmas season begins in the evening, some people begin their celebrations on December 5th night. St. Nicholas sold all his wealth to needy people. Even, he focused his complete life on helping those who were sick or in agony. However, the world knows virtually little about Saint Nicholas's life. But people know some stories, especially when Saint Nicholas left gold for three daughters whose father does not afford a dowry. This humbleness of Saint Nicholas formed the basis of going through gifts for needy people.
Many European countries celebrate St Nicholas Day by sharing candies, chocolates, and small gifts. Children put carrots on their shoes, hoping that St Nicholas would exchange them in the gits and treats. Moreover, German children dressed up as Saint Nicholas and collected money for the needy people. People especially celebrated this day in Russia and Greece.
Hannukah
Hannukah is an eight-day festival starting from the evening of November 28 till December 6. Other names of this festival are Chanukkah, Festival of lights, Feat of dedication, and Jewish festival. Hanukkah festival also is the longest December Global Holidays as they celebrated it for eight days. The most important of all Hanukkah customs is the light of the menorah all night long. Also known as the Hanukkah light. The menorah symbolizes a simple lamp and chandelier or eight branches with a candle ("staff") used to light another eight candles.
People ignited one candle on the first night and lighted an extra candle each evening to light candles on the last night. Olive oil was used to illuminate the menorah but candles replaced menorah, gradually added to the menorah every night of the ceremony, from right to left, but left to right. They offered praises while candles are lit each evening. Menorah back then shone outside, but now to save neighbors from harm brought in. It is a religious festival, but they also do some nonreligious activities. Like festive meals, songs, and games.
Santa Lucia
We celebrated Saint Lucia on December 13 to pay homage to Lucia Syracuse. Santa Lucia was an Italian saint who represented Italia In the dark part of the cloud, and it reflected light. Now, On the 13th of December, Santa Lucia remember and praise by Sweden as an emblem of hope and light. They set the atmosphere with atmospheric concerts and processions, white dresses and helmets, and dazzling candles on this specific day.
Winter Soliscate
The solstice of December is the shortest winter day of northern hemisphere. And it is the most long day of regions of the equatorial. We can observe the solstice of December on the 20th or 21st, 22nd or 23rd of December. However, the 20th and 23rd December solstices are not common. On this day, people light candles and burn fires to draw the sun. Still, some people cannot wait for the cold weather, the snow, the skiing, the fire, and the holiday spirit. You will notice a kind of peace as you walk through the forest — a sort of peace.
Kwanzaa
Kwanzaa is an African-American week-long cultural festival that kicks off on the 26th of December 2021 and concludes on the 1st of January. Meanwhile, it is the world's second-longest December Global Holidays. Many millions of people in all over the United States and worldwide celebrate the holiday with traditional African costumes during the festival. Also, families gather to celebrate St. Mary's Day. During the day, Lucia dresses her eldest daughter in white and serves coffee and baked delicacies to other family members and guests. Such as saffron bread and ginger biscuits. Next, it is a spiritual holiday celebrated from December 26 to January 1. During these holidays, African Americans dress up in strange costumes. As well as, make their houses festive with fruit and vegetables. They also light the fire in a kinara.
World AIDS Day
As we know, the first of December is World AIDS Day. This event falls in the December 1 Day Holidays because we celebrate it on December 1 with other events. In a word, meeting orphans and vulnerable children, supporting safer sex programmes, and asking governments to take action to prevent the spread of HIV are just a few ways to commemorate the day. It was first celebrated on December 1, 1987, by James W. Dunn and Thomas Netter. After that, it becomes an official holiday.
Yule
Yule, likewise called Yuletide, has been commemorated by the German area worldwide from December 21 to January 1. Also, it is one of the world's earliest as well as most well-known celebrations. It held this most popular winter season event in Germany. Also referred to as Yule Tide. The Yule Festival was first commemorated by the ancient German individuals as a religious event. They later compared this game to Christmas. Initially, it observed from late December to early January, according to the German lunar schedule. In the Nordic nations, the Yule celebration's significance still made use of for Christian Xmas, besides various other spiritual celebrations over the period. Therefore, this has actually gradually resulted in a legal holiday using the same name as Christmas in current times.
It is also widely use in English-speaking nations for Xmas. Practices like a log, Yule goat, swine, Yule vocal singing, as well as others from Yule. In contemporary times, they considered this celebration a cultural festival and a religious event with some Christians and some neo-pagans. They derived the word Yule from the Old English terms Geol and also purpose. The first shows the 12-day festival of Yule. While the second reveals the Yule month. People believed we derived both words from the usual German and related to Gothic. Hence, the etymological pedigree of the term stays unsure. Although several speculators have attempted to trace the Indo-European relatives outside the German team.
Christmas
Christmas is the most popular event around the globe. People from all over the world wait for these December Global Holidays to celebrate this event.
First, Christmas was a Christian festival where they celebrate the birth of Jesus. But in the 20th century, it became a family festival celebrated by Christians and also by non- Christians too. In many European countries, they exchange gifts on Christmas Eve, December 24, in line with the idea that the baby Jesus was born on the night of December 24.
However, the morning of December 25 became a time of gift-giving in North America. During 17th-18th-century Europe, a steady exchange of gifts took place within the first 25 hours, when the family returned home from Christmas service. On the evening of the 24th, when it was time to exchange gifts, a Christmas service began. In North America, on the morning of December 25, the family's time to open the top gifts, except for the Catholic and other Lutheran and Episcopal churches, to the end of the church services that day, is a striking picture. About what local customs influence religious activities.
Omisaka
The Omisaka Festival is celebrated in Japanese culture on December 31, 2021. And, we also known it as the Japanese new year. And celebrated by those who purify their homes and getting rid of the excess from the previous year's mess by cleansing from the top to the bottom. It is a time to plan a huge celebration with relatives and friends and traditional Japanese food items.
Boxing Day 
Boxing Day is the last holiday on the list of December Global Holidays. This festival firstly originated in the UK and celebrated in a few countries on December 26. On this day, people collected boxes for the poor filled with funds and often placed them in Churches. The packets opened, and then distributed to them. After that, it became a tradition that still takes place in various countries. In addition, football matches and races take place on this day to collect funds. It predominantly played a Cricket Test match in Australia each year in this tradition that is called Boxing day test match and is very popular.
December National Holidays
There are many Global Holidays In December celebrated in the entire world, a group of countries, or by the group of regions. But, there are many December National Holidays that are honored by the specific countries.
National Holidays that are observed in December
| | | |
| --- | --- | --- |
| December National Holidays  | Date  | Country  |
| Restoration of Independence | December 1 | Portugal |
| National Holiday | December 1 | Romania |
| King Bhumibol's Birthday | December 5 | Thailand |
| Independence Day | December 6 | Finland |
| Constitution Day | December 6 | Spain |
| Mother's Day | December 8 | Panama |
| Inmaculate Conception Day | December 8 | Chile |
| Virgin of Caacupe Day | December 8 | Paraguay |
| National Youth Day | December 8 | Albania |
| The Anniversary of ISIS's Victory | December 10 | Iraq |
| Constitution Day | December 10 | Thailand |
| Republic Day | December 13 | Malta |
| National Day | December 16 | Bahrain |
| Emperor's Birthday | December 23 | Japan |
| Christmas Eve | December 24 | Various Countries |
| Quid-e-Azam Day | December 25 | Pakistan |
| Christmas Day | December 25 | Various Countries |
| Christmas Day 2 | December 26 | Various Countries |
| Republic Day | December 31 | Taiwan |
| New Year's Eve | December 31 | Iceland |