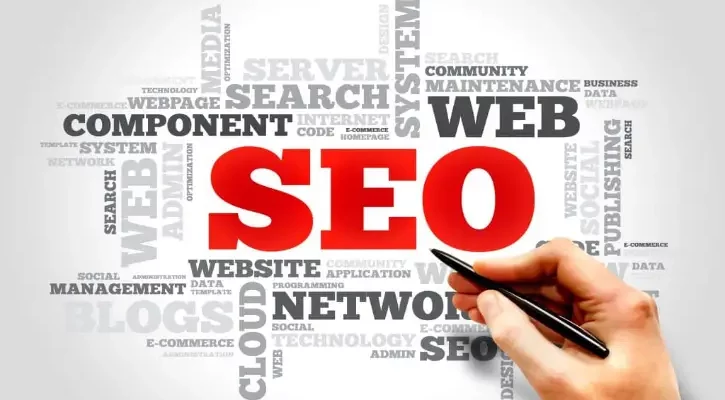 What does SEO mean? A Story Based Explanation
SEO stands for "search engine optimization." Search engine optimization is a total of work making a website well-performing for search engines. A website performs well if some practicals have been made while creating the website or after creating the website. I will explain SEO (search engine optimization) by a story named Dr. SEO.
Dr. SEO Starts with on-page SEO and…
Dr. SEO is a professional doctor. He examines websites that are created or in the process of creation. A website named Google indexes websites and dr. SEO does all of the practical and technical medications for websites. A website that sells Apple technology products becomes ill one day. He applies to dr. SEO, and dr. SEO examine him. Dr. SEO calls this examination an SEO audit. Dr. SEO uses some tools to examine websites that need medication for a healthier and well-performed life. By the way, search engines index those websites after dr. SEO's medicals
Dr. SEO uses some tools to examine his patients to make an SEO audit. One of the tool's names is Screaming Frog, and the other one is the SemRush tool. Dr. SEO starts with the Screaming Frog tool and examines the website.
What does SEO mean? What does SEO mean?
Screaming Frog Site Audit Tool
Dr. SEO Examine The Website via Site Audit Tools (Screaming Frog and Semrush)
After his examination, he finds errors and corrects and then does his practical medications as in the screenshot above, dr. SEO examines the website in many respects. Those are;
Response codes of website.
Url structure, URL length, and other URL related issues
Page title issues
Meta description issues
h1 and h2 usage issues
Content related issues
image-related issues.
What does SEO mean? What does SEO mean?
Dr. SEO Does His Medication on Page Errors
After an examination, Dr. SEO does his practicals like; elimination redirection and not found issues as (3xx and 4xx errors). Recreating the wrong URLs that are too long (over 115 characters) and other parameters like if underscores have been used or not—recreating wrong established page titles like below 30 or over 60 characters, etc. Meta description issues. Because meta descriptions must be between 130 characters to 160 characters.h1 and h2 usage issues, and image-related issues.
What does SEO mean? What does SEO mean?
Site Errors that Dr. SEO has to Medicate
For an optimal website, those values have to be taken into account, and they are real and very important.
URL must be short and mustn't be over 115 characters because of Google and other search engines like short URLs.
Instead of _underscores use -dash in the URLs.
Page titles must be over 30 and under 60. An optimal amount is 55 characters.
For a mobile-friendly website, 130 characters are good, and 155 characters are optimal for desktop view. Use your selection for a mobile-first website. And use 130 characters.
There must always be an h1 and h2 on your website pages.
Your content issues. There mustn't be double contents on your website
Your images must be optimized via Photoshop or with others. There mustn't be images over 100 KBS.
Dr. SEO also examines the linking structure and grammatical errors of the website.
Dr. SEO then uses Semrush to take the SEO audit of the website.
What does SEO mean? What does SEO mean?
Now the Time for Keyword Research for Dr. SEO
After those examinations dr. SEO makes keyword research to make that website popular in search engines. He uses some tools like Ahrefs, Semrush, keywordtool.io etc. He chooses high volume keywords that are motivating. Dr. SEO also cares for the keyword's relevance with the website very much.
To choose the best SEO keywords, dr. SEO takes into account those features. A keyword must have a high volume, low competitiveness, and if possible, it must be less difficult to rank for. But most importantly it must be relevant to your sector.
As you remember Dr. SEO was examining a website about Apple technology products. He started to find the best keywords for the website. In this way, the website will get better indexes on Google and others with the contents that are created across those keywords. Now for the so-called term "Apple technology products," Dr. SEO starts keyword research with keyword tool pro, Ahrefs and Semrush. And then Dr. SEO decides on 15 unique keywords to work on them and take the challenge with the website's competitors. After those surgeries, the website will get healthier from his illness with the help of the famous doctor SEO.
By the way, dr SEO tells his patient that he must care for him for at least 6 months and preferably 12 months for better success.
What does SEO mean? What does SEO mean?
Dr. SEO and his assistant Mr. Content
Dr. SEO orders 4 blog post articles from Mr Content for the website's wellness. In this way, the website becomes more outgoing and be found with his friends via the search engines
Dr SEO creates competitive analysis
To make the website healthier dr SEO creates competitive analysis among his friends. Dr SEO examines other websites that seem healthier and does some practical medications to make his website healthier than the other websites. In this way, the website will perform than other websites and his motivation will boost.
What does SEO mean? What does SEO mean?
Dr. SEO does SEO Audit at the 3rd Month Again
Dr. SEO does a new check-up audit at the 3rd month of the medication and then sends some information to government offices, educational institutions, and the website's relatives to tell them that his patient website has become healthier and visitors can visit him from many sources.
Practically dr SEO has done three-phase of medication;
1. SEO Audit and error correction
2. On-page SEO
3. Off-Page SEO
Now at the end of the 6 months, dr SEO is very happy and his website gets healthier with the help of SEO. Now, dr SEO proud of himself. He says to himself every day; Dr. SEO is a professional doctor.
6 Tips to Expand Your Incense Stick Business Easily in the Market